Boxing's Undefeated Champions: Legends with Perfect Records 
---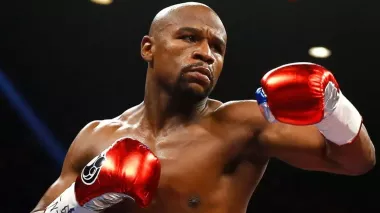 If you are a boxing fan, but not being aware of the legends who hold the perfect record is quite a thing to worry about. As an admirer of a sport, it is essential to know all the aspects of the sport and who are the legendary boxers with perfect records. These icons should be vital to you as they are the best and ideal players for inspiration.
The undefeated champions with perfect records are Floyd Mayweather Jr., Rocky Marciano, Jimmy Barry, Andre Ward, Sven Ottke, Cecilia Braekhus, and Ricardo López.
Keep reading the article and learn in detail about the legendary boxers and what were their perfect scores.
Top 7 Boxers with Perfect Records
Here goes the most awaited list of the top boxers with perfect records:
Floyd Mayweather, Jr.
The most popular player in the boxing industry for his perfect record is Floyd Mayweather Jr. He is even referred to as "Money." The ideal record he holds in his boxing career is 50-0, the most remarkable record in the boxing industry.
source - https://www.hindustantimes.com/sports/others/floyd-mayweathers-200-million-yacht-raises-eyebrows-and-excitement-among-fans-millionaire-boxer-101685980130902.html
He is a former American boxer whose playing career ranges from 1996 to 2017. During his gaming career, he has a record of winning 15 world championships, from small super featherweight to light middleweight. This makes him the only such massive record holder.
Mayweather is the most impactful player in the boxing arena due to his incomparable speed, ring IQ, attack techniques, and defense skills.
Rocky Marciano
Rocky Marciano is a legendary boxing champion with a perfect record of 49-0. He is called a legend for a reason, and he is still the player owning a record of undefeatable record as heavyweight champion. He has also played and defeated renowned players like Jersey Joe Walcott and Joe Louis.
This iconic figure had a gameplay period from 1947 to 1955. During this period, he held the heavyweight title from 1952 to 1956. He is famous for his hard work, determination, and incomparable strength.
Source - https://en.wikipedia.org/wiki/Rocky_Marciano
His incredible fighting style and knockout ratio of 87.76% make him admirable in sports. He is still an ideal in boxing due to his dedication and never-ending passion.
Jimmy Barry
Jimmy Curan Barry is also known as "The Little Tiger" in boxing. He is famous for his remarkable speed, agility, and ring IQ. The perfect record he holds is 60-0 in the bantamweight division.
Barry's career as a boxer is a period that started in 1890 and ended in 1910. He is a former Irish-American boxer from Chicago, Illinois. He played in the bantamweight division at the end of the 19th century. After winning the bantamweight title in 1894, and had it in his name only multiple times.
source - https://en.wikipedia.org/wiki/Jimmy_Barry
His quick-as-lighting punches, slick footwork, strategic gameplay, and technicality pleased the spectators. Thus creating a huge fanbase for him and immortalizing his name.
Andre Ward
Andre Ward is a former professional American boxer with a perfect score of 32-0. He is famous in boxing due to his incomparable skill and tactical perfection during matches. Competing and defeating the world's top-ranking boxers added to his fame.
source - https://www.boxingscene.com/andre-ward-hints-comeback-higher-weight--124583
Ward played from 2004-2017, and during his career, he has competed in various championships like the super-middleweight and light-heavyweight divisions. He has also been victorious in the Super Six World Boxing Classic championship.
He is famous for his adaptive style, defensive gameplay, and strength to defeat any opponent. His retirement has left a void in the boxing arena, and he will always be remembered as a figure of skill, passion, and hard work.
Sven Ottke
Another famous boxing legend with a perfect undefeated record is Sven Ottke. Ottke is a former German boxing professional who has won and set undefeatable records in the Super-middleweight championship. He has an excellent record of 34-0. Indeed he has left an eminent mark in boxing history.
source - https://commons.wikimedia.org/wiki/File:Sven_Ottke_Lambertz_2017_%28cropped%29.jpg
The boxer has competed from 1997 to 2004. During this duration, he won the International Boxing Federation title from 1998-2002 and the World Boxing Association title from 2003 to 2004. He is famous for his undefeated records, defense tactics, and excellent technical skills.
The discipline, dedication, and hard work that Ottke put into his boxing career earned him fame and success. He is even placed among the Great German Boxing players.
Cecilia Braekhus
One of the notable female boxers with perfect scores is Cecilia Braekhus. She is also known as " The First Lady of Boxing" as she is the one who primarily and significantly affected the boxing industry. As a Norwegian professional boxing champion and a former kickboxer, she owns the record of 36 wins and 2 losses.
source - https://en.wikipedia.org/wiki/Cecilia_Br%C3%A6khus
Even though she does not hold an unbeatable or perfect record but she is the one who has broken the barrier for women in boxing. Thus she is said to be the best women boxer of all time. She welterweight champion and has defended her titles against many highly ranked players.
Ricardo López
The Mexican boxing icon Ricardo Lopez is the greatest boxer in the light flyweight division of boxing history. He owns the perfect record of 51 wins, 1 draw, and 0 losses. His boxing career started in 1985 and went on till 2001.
Throughout his career, he achieved and dominated the 105 boxing division.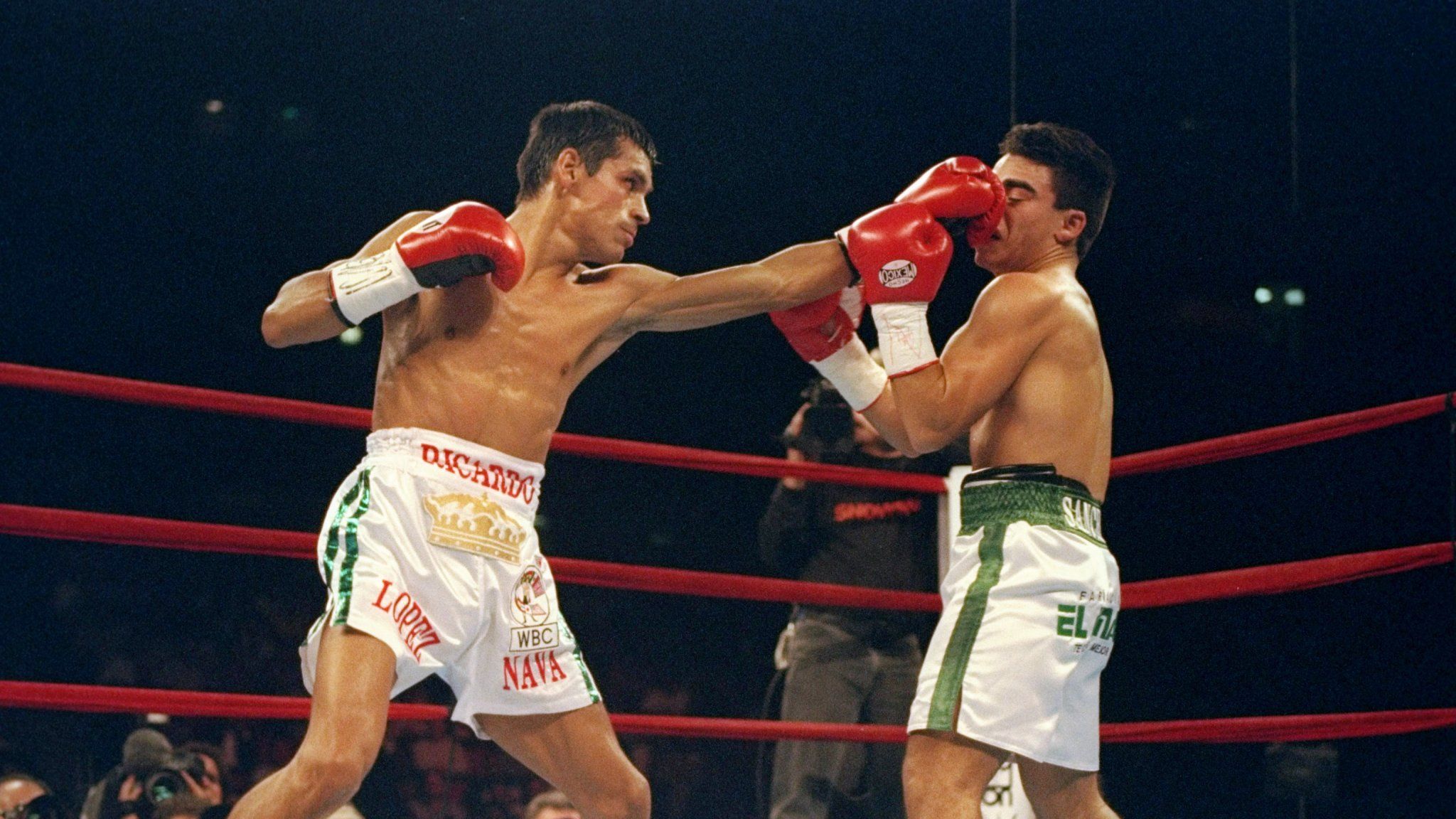 source - https://www.skysports.com/boxing/news/12184/10010157/floyd-mayweather-jr-claims-to-be-the-best-ever-but-ricardo-lopez-had-a-longer-unbeaten-record
Lopez defended his World Boxing Council mini flyweight title from 1990 to 1998. His retirement from the boxing world is like an incomparable and undefeated champion.
He is famous and admired by everyone due to his ring IQ, defense skills, disciplinary life, and extraordinary technical style. He is also the ambassador of Mexican boxing, and his passion and dedication earned him this status.
Where to Watch the Legendary Matches?
Watching live matches for free can be hectic; in most places, free is unavailable. We have a site named Reddit SPORTS streams to give you the pleasure of watching Boxing and Soccer, NFL, NHL, MLB, UFC, NBA, Tennis, CFB, and NCAA for free.
Now you can easily watch all your favorite matches in one place for free and, most importantly, without ads to intervene in your experience.
FAQs
Q: Who is the best among all other boxers with perfect records?
Ans: Floyd Mayweather Jr. is the best boxer with a perfect record in the boxing industry's history. He holds the unbeaten record of 50 wins and 0 losses.
Q: Is there any perfect record holder in the heavyweight boxing division?
Ans: There is a record holder in the heavyweight boxing division. It is Rocky Marciano with a perfect record of 49- 9.
Q: Is there any female boxers with perfect records in boxing history?
Ans: There are plenty of female boxers who own perfect records. However, among all of them, Cecilia Braekhus is the explicit one having 36 wins and 0 losses.
Q: Who is that boxer who retired with a perfect record even after having a significant number of fights?
Ans: The player is Ricardo López. He retired with the perfect record of 51 wins,1 draw, and 0 losses. He also defended his respectable title for 21 consecutive years.
Conclusion
In the fierce boxing world, several names appear without people noticing. However, certain boxers with perfect records have permanently impacted the history of boxing.
All the boxers mentioned in this article are incredibly prominent and famous boxers of the world with astonishing achievements and skills. Their hard work and dedication have earned them fame and success.
This article aims to cover all the legendary boxing figures with perfect scores for your awareness, knowledge, and entertainment purposes. We have also provided a free website to watch all these iconic matches. Now what are you waiting for? Go and enjoy the matches for free!